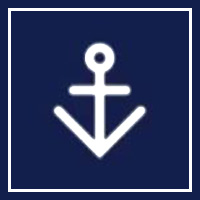 Ideally located
Kilcorby log cabins were an ideal spot for our group, We were visiting Cavan for some kayaking. It was a perfect base for our day activities and then to visit Belturbet at night. Games room was great & the environs looked after very well and great to relax outside for an evening meal.
TripAdvisor June 2019
Really Nice
We've stayed twice and the cabins were all immaculately clean both times. They're really nice and the location is great. Also run by lovely people, overall a really great stay and one I would definitely recommend.


TripAdvisor May 2019
Perfect for families
"Just home from 3 very relaxing days in Kilcorby. The owner met us on arrival and showed us to our lovely warm cabin (it was a very cold weekend). The cabins are a great size for a family of five with a good tv and constant hot water. We had lovely views over the frosty, landscaped gardens. The kids aged 5,7 & 9 had a great time cycling around on their bikes and the dogs loved it too. The Games room and tennis court were an added bonus especially as the owner lit the stove in the Games Room every evening. I really enjoyed my morning runs and the whole place felt very peaceful and safe. We all had a great time and the kids really want to go back again."
TripAdvisor October 2018
The whole place felt very peaceful and safe
Just home from 3 very relaxing days in Kilcorby. Padraic met us on arrival and showed us to our lovely warm cabin (it was a very cold weekend). The cabins are a great size for a family of five with a good tv and constant hot water. We had lovely views over the frosty, landscaped gardens. The kids aged 5,7 & 9 had a great time cycling around on their bikes and the dogs loved it too. The Games room and tennis court were an added bonus especially as Padraic lit the stove in the Games Room every evening. I really enjoyed my morning runs and the whole place felt very peaceful and safe. We all had a great time and the kids really want to go back again
Facebook October 2018